We all are aware that the only constant is change. Hundreds of stores are closing every year due to the tremendous disruption that is currently affecting brick-and-mortar retailing. With its historically lower costs, the fashion eCommerce business model is undergoing a massive transformation. Traditional brick-and-mortar companies are shifting their business strategies and adjusting to better serve their clients. Some are even attempting to blend a mix of online and offline channels.
In the middle of this turmoil, we are here to provide you with the best advice on how to optimize your Fashion eCommerce store to boost sales. so that you can interact with the world without losing out on revenue.
Make it user friendly
When you design fashion eCommerce website, you might get stuck in technical considerations like speed and fraud prevention, yet shoppers expect fashion businesses to provide a visually pleasant shopping experience. They want to see appealing pictures when they search and see what they are purchasing. 
It's important to prioritize the customer experience when designing.
Your leads will remain interested in your brand and may become your potential clients if your website is easy to use. A user who spends a long time on your website informs search engine algorithms that it is valuable and relevant.
Create unique and knowledgeable content 
Every SEO is aware that a website's content needs to be exceptional and original in order to rank higher on google. However, this SEO restriction becomes a bit increasingly stringent than usual when it comes to fashion. Concentrate mainly on national SEO as your customers are mostly local even if your target audience is international.
Users are constantly searching for the newest fashion trends, new product introductions, fashion advice, and much more. By providing these individuals with interesting content in the form of educational blogs that satisfies their need to learn new things about fashion, you may engage and convert them.
Always use high-quality images
Once a customer enters your product page, one of the first things they will see is its media. When we talk about media, we mean any pictures, graphics, or movies.
Users are kept interested and informed about how your fashion products seem by those images. Photos and videos assist in providing enticing information about products and prolong consumers' visits to your website. Hire a skilled fashion photographer to capture inventory images that reflect your brand's narrative while going beyond the standard product shot. The ROI will be excellent, and your store will stand out from the crowd.
Invest in SEO
You must concentrate on search engine optimization, or SEO, from the very beginning of your fashion eCommerce store. You won't gain an online presence using fashion SEO overnight.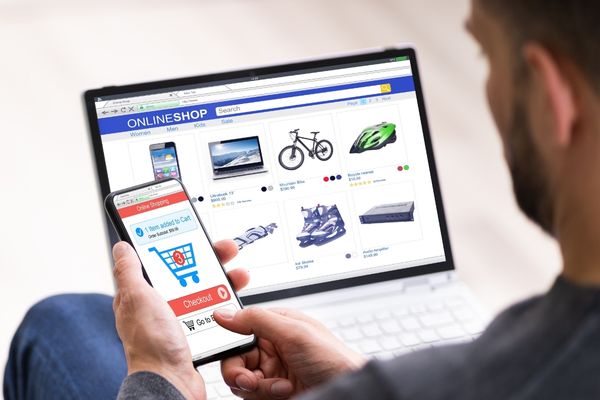 To appear at the top of the Google Search Engine Results Page, you must employ extremely targeted content. The best fashion SEO strategy for e-commerce is to give long-tail keywords emphasis over short-tail ones. Businesses in the fashion sector must go above and above and link their keywords to current market trends in order to keep up with the industry's incredible pace.
Get the reviews and highlight them 
Reviews are essential to converting leads into actual paying clients. Positive product reviews can influence first-time shoppers to make a purchase because many of them are hesitant to put themselves out there.
People prefer to examine how the clothing fits someone who is close to their size. You may reach more potential buyers by adding additional social proof to your product pages. Your company and the clothing you sell gain credibility and trust by using social media proof on product pages.
Be mobile-friendly as well 
Consider using responsive design for your website whether 10% or 80% of your clients come from mobile devices like smartphones and tablets. Besides that, since Google began employing mobile-first indexing for websites in 2019, having a mobile-friendly website is even more important for improving your SEO and ranking highly on SERPs. If your website doesn't already have a responsive design, you can make it more mobile-friendly. 
The use of responsive design enables your website to adapt to various user-owned devices. Your website will automatically resize itself to fit the user's screen, giving them a seamless experience. Your fashion eCommerce site needs to be mobile-friendly because people are far more likely to view it on their tablet or smartphone.
Conclusion 
Making the appropriate marketing decisions is the first and most important step whether you manage a small-scale apparel e-commerce site or a large-scale, well established business website. You'll undoubtedly face obstacles as you try to draw in and keep online consumers. It could be challenging for customers to locate your brand in the congested fashion eCommerce market. 
If you own a clothing e-commerce business, you have a lot of room to grow both your sales and brand exposure. To sell more products and boost your earnings, there are several strategies to optimize your fashion eCommerce website. Set your goals and concentrate on one optimization at a time. Doing a few things well is preferable to doing many things poorly.
https://www.instagram.com/textiledetails.blog/