At first, select the format. According to my personal experience, it's the most important thing.
i. Standard format
This standard one provides more coverage and endless possibility to style.
ii. Mini Format
This format applies to you when you need the fabric to keep it wearable enough to your head size in the summertime. In this case, the style does not matter.
3 easy jersey hijab styles are there for you to try at home. They are:
1. Hijab, Headcap, and A Snag-free Safety Pin
Place your hijab on your head cap and keep the hijab in two parts: a short end, and another one, a long end. Make sure your long end remains in your right-hand part. Now grab the corner of the short end and attach the safety pin to the corner. After that, place the short-end corner on your head following the full coverage in the front. Now grab the long end corner and fling it across your left side shoulder. You can take another safety pin and attach it to the top of your head. That's it! Play with the hijab until you get the expected look!
2. The Straightforward Hijab Look
Fold your hijab in half and put on your head cap. Keep the ends of the hijab in two parts: A long end one and a short end one. Now take the long-end hijab part and wrap it around your neck. Here you go! Easy-peasy hijab style with no requirement of pins.
3. Pin Up in the Middle!
Although a premium jersey hijab does not require a pin, you can try it once to get the unique style of hijab. Get your hijab ready like the previous ones in two parts, short and long ends. Then take the hijab pin and pin it at the bottom or in the middle. You can keep it tight or lose whatever you want. Then, hold the shorter-end hijab part and put it over your head. Besides, you can pin it or wrap or tuck it in. Take the longer end part and wrap it around your head and bring it in the front. Pin it up in the head cap. Yes, you're ready to go!
You may Like also: 6 Ways to Match Hijab Colors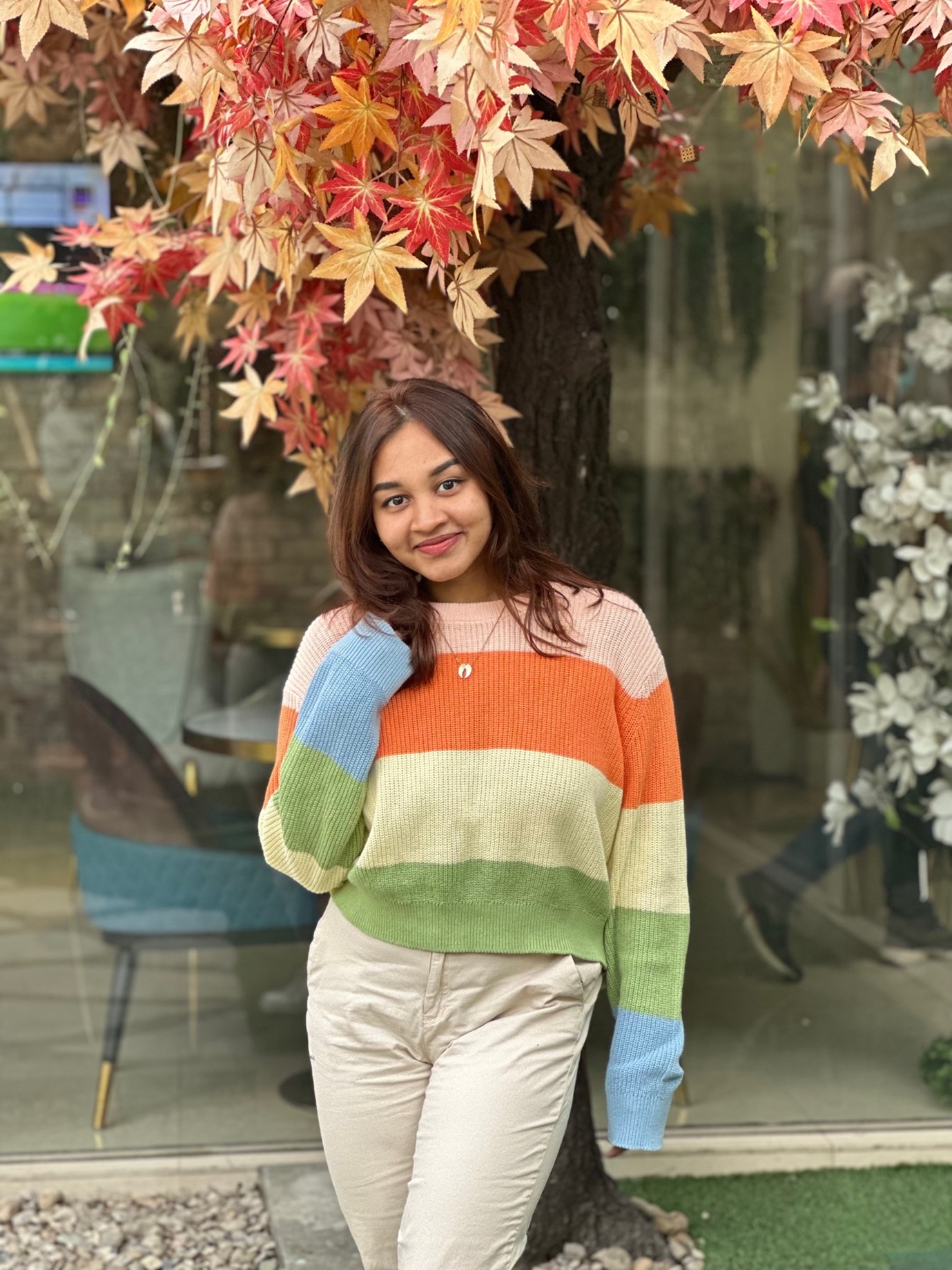 Hi readers! I'm Imara Azad. I have been a fashion enthusiast for a long time which led me to become a fashion content writer. I'm currently studying at the Department of Economics and Social Sciences, Brac University. I am researching traditional clothing all over the world. One day I will publish the research paper about it.