Yoga can be a simple addition to your workout routine, or it can be the main exercise. Incorporating yoga into your routine can be difficult with a busy schedule, but you can find online yoga classes that make adding yoga easier. Here are some steps to take to incorporate yoga into your workout routine: 
Find a Time That Works Best for You
Online yoga classes can help those who have less time for workout routines. You can choose a time in your busy schedule to take a yoga class online. Add yoga to your schedule in the morning, evening, or during your lunch hour. Choosing a time that you can focus on the class can get you better results than if you're distracted by other activities. You may want to consider a rigorous morning yoga routine to start your day off right. If you struggle with sleep, try a meditative yoga class before bed. Online yoga classes allow you to incorporate yoga into your routine whenever you'd like. 
Choose the Right Type of Yoga for You
Yoga has been split into several versions of the original yoga practice. Hatha, vinyasa, kundalini, yin, ashtanga, and Bikram are different types of yoga you can choose from. Each type of yoga requires different skill levels. For more skilled people, ashtanga and Bikram may be a better choice. Others may prefer less strenuous yoga like vinyasa or restorative yoga. 
Choosing the right type of yoga for you and your skill level can make it easier to incorporate into your workout routine. If you're new to yoga, try a beginner's class before jumping into harder classes to make sure you can practice without going overboard. After you've gotten the basics down, you can try harder classes. 
The best yoga class for you will also depend on what other workouts you have in your routine. For those using yoga as their only source of physical activity, a longer and more difficult class may be best. If you are a bodybuilder, adding yin yoga may be a better option than ashtanga to prevent overexertion of your muscles and keep your energy high. 
Yoga classes are beneficial as they work with every type of body. You can choose classes that are made for people who have physical limitations, like chair yoga.
Make Yoga a Habit 
It is key to incorporate yoga into your daily life to make it a habit. All new routines can be more successful once they are a habit, and to benefit from yoga, make long-term commitment. To make yoga a habit, consider these steps: 
Create a Goal 
To make yoga a habit, write down a specific goal and stick to it. Specific goals can help you create a successful habit. Abstract goals like "do yoga regularly" are easier to manipulate than goals like, "attend one online yoga class each Wednesday." A smaller, specific goal can make the overall habit of yoga seem less daunting and more easily achievable. 
Make It Fun 
To make your goal fun to do, consider tracking it in unique ways and rewarding yourself when you achieve it. Repetition is key to maintaining a successful habit, and by making the class fun to complete, you may be more likely to continue repeating it. Once you have made the goal a habit the less often you'll need to reward yourself because the habit itself may feel like a reward. 
Find a Community 
Whether you are attending a yoga class online or in person, a community can help you reach your goals. The positive support and encouragement from others who are in a yoga community help push you to remain consistent. You can find online communities or contact your local yoga studio for positive support. 
Find Online Yoga Classes Today
If you are unsure about incorporating yoga into your daily routine, you may want to consider trying an online yoga class before going into a studio. Online classes are flexible, and you can easily add them to your workout routine. Contact a studio, yoga instructor, or online community to learn more about how in studio and online yoga can benefit you.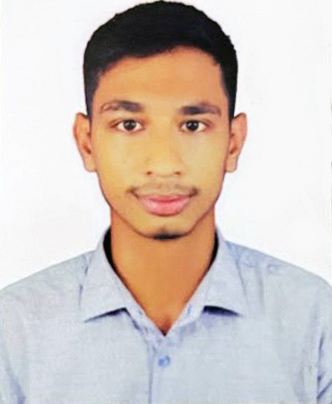 Monjurul Hasan, An On-Page SEO Expert on WordPress. Study in Automobile & Textile Engineering at Bangladesh Sweden Polytechnic Institute (BSPI). Having 3+ years of experience in Automobile and Technical Textile Products. Working at Upwork & Fiverr MarketPlace. Highly interested in technical product development and fashion forecasting.