Are you thinking of starting a fashion line, or reinvented your wardrobe with all sustainable fabrics? There are many sustainable fabrics that have become household names, and the 'bread and butter' of the sustainable fabric industry.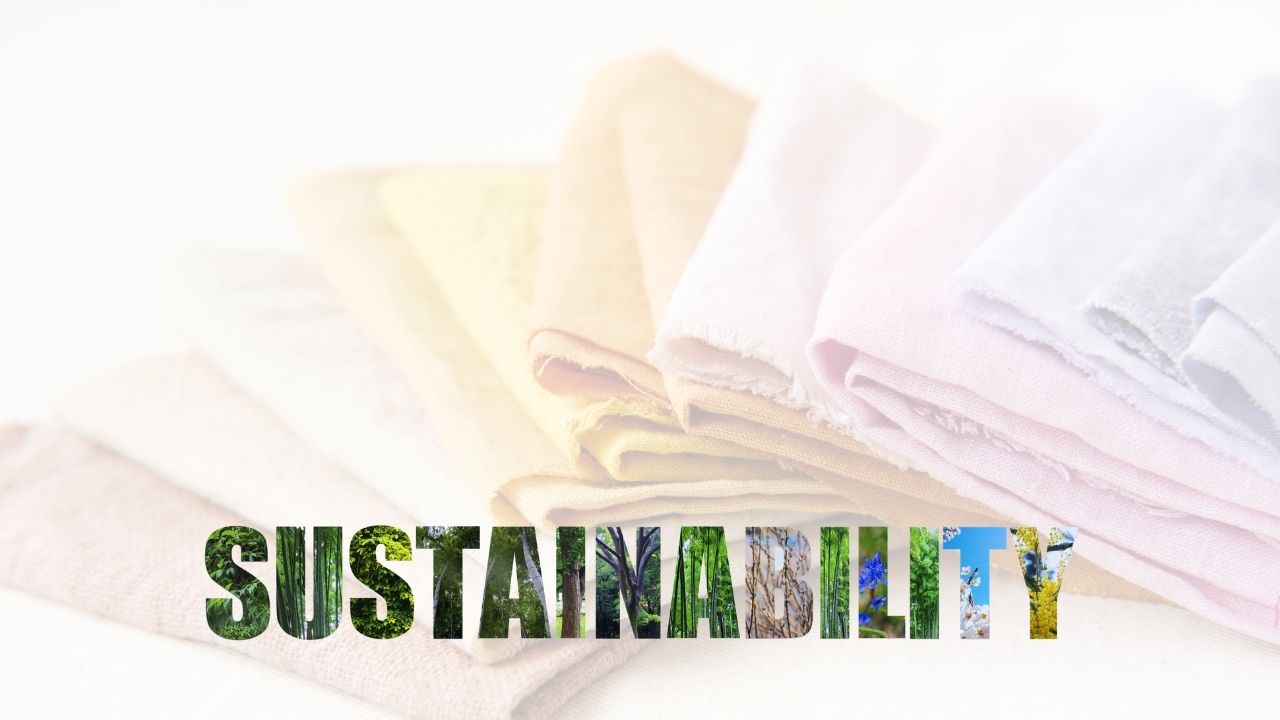 For example, organic cotton, linen and denim are often used by sustainable clothing brands and sought after by fans of eco-friendly fashion. However, there might be revolutionary, innovative new sustainable fabrics that you may not have even heard of – yet. If you're looking for a fabric that will stand out, select one of these. Here are the best sustainable fabrics you might not have heard about before. 
Organic Hemp
Hemp is one of the best sustainable fabrics available today. A few years ago, the news was flooded with news about the possibility of creating a hemp fabric. However, it has yet to gain the popularity of fabrics such as organic cotton and linen. Hemp is high-yielding, and provides nutrients to the soil it grows in, meaning it does not affect the environment.
It is completely carbon negative, meaning that it absorbs CO2 from the atmosphere rather than contributes to it. Hemp has so many wearable benefits (it is antimicrobial and sun protective) which means it is a little more expensive, however, as the technology evolves we can expect to see this change slightly. Hemp is definitely one of the best fabrics to keep in mind in terms of sustainability. 
TENCEL Lyocell
Austrian company TENCEL's Lyocell fabric is definitely one of the up and coming sustainable fabrics to be on the lookout for. It is a light fabric which is created by dissolving wood pulp, which is a natural byproduct of cutting wood. It has many wearable benefits – wearers claim that it is 50% more absorbent than cotton, and overall, it requires a lot less energy and water to produce. Another version of Tencel, called Refibra, is made from recycled cotton scraps. These fabrics are perfect for sustainable activewear. 
ECONYL
The Italian firm Aquafil has been working on a very innovative fabric which could be taking the clothing market by storm in the future. ECONYL is made by repurposing synthetic waste that is very harmful to the planet, such as industrial plastic, waste fabric and fishing nets. It is said to be incredibly high quality, and uses significantly less water and energy than a lot of other fabrics. One downside to this fabric is that it emits microfibres when washed, which means it isn't ideal for clothing that needs to be regularly washed. However, once the technology has improved, this may become a household name. 
Bananatex
Bananatex is the world's first durable fabric made completely from banana plants, and has been produced by Swiss brand QWISTION. Produced in the Philippines using expertise from the agriculture and forestry industries, it is said to grow completely by itself. It requires no pesticides, fertiliser or extra water. The production of Bananatex is said to be reforesting and contributing to the biodiversity of the area where it is grown, winning multiple sustainability awards over the years. Bananatex is definitely one to watch out for. 
Cork
Cork is no longer something we use to stopper wine bottles – it is now used to clothe our bodies. Cork fabric production includes sustainably harvesting cork trees by shaving away the bark. This does not harm the tree, in fact, it lengthens its life. While the cork bark is growing back, it consumes more CO2 from the atmosphere, meaning the process is helping our environment. Cork vegan leather is one of the best alternatives to leather, as some vegan leathers produce harmful microplastics. 
Deadstock
Deadstock is becoming one of the most popular sustainable fabrics on the market right now. One of the biggest reasons why sustainable fabrics are so popular is because fast fashion produces a lot of fabric waste which is causing a crisis for our planet. However, deadstock fabric is changing the way our waste fabric is used. Named deadstock after the manufacturing scraps, vintage clothing, or unsold clothing (AKA "deadstock") it is made from, this may change how we utilise fabric waste. With Deadstock, we can utilise waste much better and can make the clothing industry massively more sustainable. 
Apple Leather
Apple Leather is sometimes referred to as Frutmat or Pellemela, and is made completely from the waste products produced by the apple juice industry. This means that waste from a massive industry which has historically contributed to the world's waste, can be repurposed for use in clothes.
Without added materials, it is fully biodegradable, and is very wearer-friendly. It is said to be incredibly breathable, durable and waterproof. The vegan leather material it produces is perfect for high wear items, such as handbags, wallets and shoes. Unlike other vegan leather alternatives, apple leather does not produce microplastics that could be harmful to the environment, making it a perfect eco leather choice for vegans. 
Yak Wool
Many people love to buy sheep's wool, as it is incredibly warm, durable and sustainable. However, not many people think of buying yak wool. Yaks are raised free-range on the Tibetan Plateau, and many Yak farmers make a lot of money through selling the wool.
Yak's naturally shed their wool all year round, so harvesting the wool doesn't directly affect the animal. Otherwise, it would be completely biodegradable in nature, however it can be used to make clothing without affecting the Yaks at all. Yak wool is said to be incredibly soft and warm, like cashmere. It is an incredibly sustainable choice that provides extra money to the Yak farmers and their small businesses. 
Brewed Protein
Japanese company Spiber INC is one of sustainable fabric's industry leaders, and their production of brewed protein fabrics may be taking the market by storm very soon. Brewed Protein is a silk-like fibre which involves fermenting plant-based sugarcane biomass. It is incredibly versatile and can be formed in a multitude of different ways. For example, it can be processed into fine silk strands, fleece, denim or even hardened into a resin. It is incredibly new, but as the technology advances, be sure to keep an eye out for it on the sustainable fibre market. 
Woocoa
A lot of wool is incredibly sustainable, however, this vegan wool substitute may be the future of clothing for sustainable vegans. Woocao is made from many different materials, including hemp, coconut fibres and mushroom enzymes.
Mushrooms are the cutting edge of sustainable fabrics at the moment, and they are changing the way that the sustainable fabric industry operates. They have made it into multiple different fabrics recently, so this is very promising. Woocao is part of a growing trend – make sure to stay tuned on its developments. 
Pinatex 
Pinatex is another great vegan leather alternative, and is made completely from pineapples. Like apple leather, it is made completely from the waste products that come from the food industry. It is made entirely of pineapple leaves that are removed from the pineapple before being sent to be sold in supermarkets.
Pinatex's recent developments include adding wood-based PLA resins in order to further strengthen the material, and make it more durable. However, it's important to note that some brands cover Pinatex in non-sustainable resins, so make sure you do your research before committing to the purchase. 
When looking for sustainable fabrics, it is important to keep up with the new, up and coming fabrics just broaching the market so you can find the best fabrics for your wardrobe or fashion line. Supporting innovation makes it much easier for the world to transition to sustainability, so keep up with all of these sustainable fabrics you may not have heard of before!
Amy Jones is a freelance writer who loves to write about sustainable fashion. When she's not shopping or writing about sustainable streetwear for men.