The clothing sense of a person tells a lot about the person, and that's precisely why many people are inspired and impressed by the fashion and trends all across the globe. There are many fashion lines with uncountable designs in the fashion industry because of the many minds working for style. If you are a designer and have your designs, then you should consider designing your own clothing line.
Let's know How to Design Your Own Clothing Line?
Create own clothing line
Every designer has their own mind for designing and has their own method of working, and it's like some designers collect the fabric, cut and sew them and work over the fabric with a design in their mind. While on the other side, the other designers manage everything, stockpile the material and elements, and make anything that looks good to them.
Creating your custom-designed clothing line might not be as complicated as it looks. All it requires is a passion for fashion, designing, and a desire to learn something new, and you are halfway there. Moreover, in the process, you might find that you already have the skills to be a designer.
Whatever the Question is How to design my own clothing line!
What is your end goal in designing a clothing line? Are you planning the clothes for yourself only? Do you want to create and establish your clothing line? Or do you want to create a bulk clothing line for your sports team or some event? Or wants to know how to create my own clothing line?
Whatever the question, there is a number of skills you need to learn or discover, and you are good to go. But designing clothes for yourself and designing clothes for customers are two different things.
We understand everyone's urge to have a clothing line of their desired designs and fittings. But sometimes, it becomes pretty challenging to find the clothes that fit your body and suit your style, and that's where designers choose to design their clothing line.
However, to start designing a clothing line, you must cover the following design processes to be a successful fashion designer. Let's get started:
Start Design Your Own Clothing Line as Fashion Designer
1. Research
Yes, we know the first step is a little uninteresting and unconvincing, but it's the critical part. So, you have to do it for creating own clothing line. Researching means finding the "next new thing," and finding the next new thing is only possible by exploring.
Have you ever heard the word "Window shopping?" which means to go and explore the latest design and fashion trends in the market? That's what you need to do in this research phase. There are high chances that you might get an idea of how to make something new, some innovative design.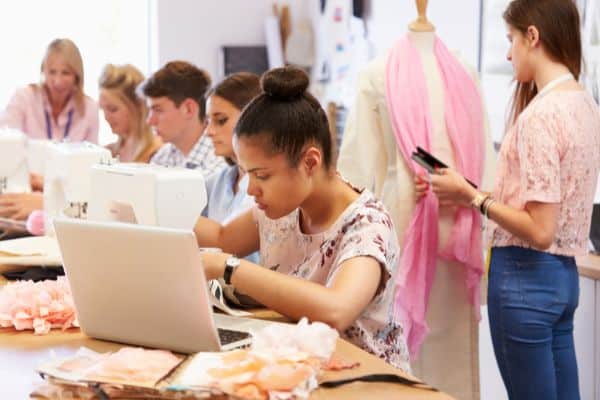 You need to make sure that you throw your money away by working at the previous trends and over the items that are not in style, but you need to see what trends are coming in in the future. You can analyze that by studying the customer preferences and reviewing their buying behavior. Fashion shows, fashion shoots, and social media networks are the easiest and quickest ways to discover the latest fashion trends.
You might have an idea about the next trend when exploring the market, and then you must analyze, discover and introduce the new trend before it appears in the market. In this way, your brand will be the trendsetter in the clothing industry.
2. Find a Source of Inspiration
It's an important step to follow. For designers and fashion experts, the source of inspiration is essential. The best way to get ideas and find true and effective inspiration is to create a personal board, where you can add your clothing design, anything that attracts you, and anything you believe you can change and make something new.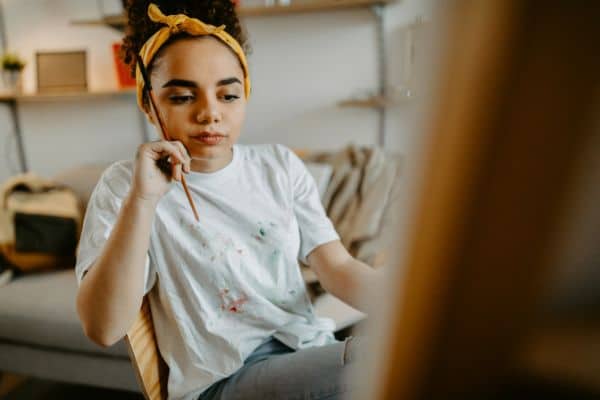 Create a board and add everything you like to create own clothing line. Add elements like furniture or textile design props. In this stage, you have a chance to forecast your data and build up to something new in a unique way.
3. Designing
Now that you have collected all the beautiful photos and ideas, you need to merge different ideas to bring up something new. Here, you can design a mock-up cloth or a rough sketch and create a pattern for your new clothing design. Do you want to know How to Design Your Own Clothing Line?
You might have different patterns and ideas that you can merge and create something new to meet your thoughts. As a designer, you are free to create a unique design, new cloth with different fabric on each side, with no restrictions, and you are free to create whatever you want. This is how the new clothes designs are introduced in the market.
4. Fabric Consideration
Did I say shopping? Yes, here you are free to shop. You are advised to create a color palette, and you need to understand the relation between the fabric and color. Some materials look good over some colors, and some don't, so be careful when choosing the fabric. Keep in mind the colors that you are going to use.
You should explore new fabrics and blends, and there are several factors that you should consider when choosing the fabrics like color, shades, washing, and how your design will look over the clothing piece. Some fabrics work well with trims and developments, while some don't, so you have to consider them properly.
Moreover, you are advised to consider other factors too like screen printing, dye, painting and everything you are going to do with your clothes.
5. Sample Making
Now, it's time to develop a sample of your design ideas. You can create a sample of the patterns and clothing material you have collected. Moreover, you are advised to create your initial samples over the inexpensive fabric till you are perfect in making it.
Another essential step before the sample making is the technical pack development, which helps increase the scope of your design. It contains all the measurements, sizing, and other details. This might be helpful for the manufacturer.
Once the tech pack is created, you can send it to the manufacturer so that they can review it, read it and make it according to your requirements. Once you hand over them the tech pack, it's in their hands.
6. Costing
Here comes a tricky and challenging part: everyone loves to make money, but it isn't easy to analyze your effort and time and how much your customer is willing to pay for the product.
So, here you need to cost your product according to your effort, time, creativity, and quality and also keep the customer's willingness in your mind while pricing.
7. Photography
A good image can attract your potential customer's attention and bring them to your brand. You have e-commerce platforms, Instagram, Facebook, and other platforms to showcase your product and do business. Try to be stylistic and give an aesthetic look to your pictures.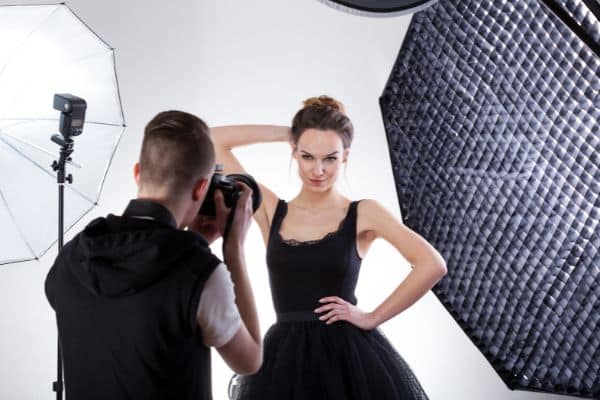 The aesthetic sense in the photographs gives a "feeling of something" to the viewers when they are looking at it.
Read more: "Fashion Industry Changed over time"
8. Promote
From one's perspective, it's easy to analyze how I can buy a product without it if I'm unaware of its availability.
Here you need to imply the marketing and promoting techniques to make your product visible to your target market. The main aim at this point is to let the customer know that you exist, how your product is what they are looking for, and how it'll solve their problem. Advertise your product, so your customers discover you and consider you a cloth provider.
Learn more: "Benefits of SMS Marketing in Textile Business"
9. Manufacturing Process
Here comes the critical part. Designers who design clothes must think about opening up their fashion clothing line. Here come the manufacturers in the process. While the industry is so big, there are countless options for manufacturing.
But the best clothing manufacturers for startups are those who are well versed, experienced in cloth manufacturing, & can provide guidance about the market. Most importantly, they must be able to provide you with the on-demand service you are looking for.
You get a number of advantages while working with clothing manufacturers, like custom orders. You don't need to spend time sourcing the material, as they'll be doing it for you, and there are several more advantages.
You need to inform them about the requirements and specifications you want for your clothing and design line.
Here is the top 7 best clothing vendors list you can go for it.
Mission Accomplished to Design Your Own Clothing Line
It's done. You have done everything from designing your clothes to putting them into action. After receiving your order from manufacturers, you can set them up for selling. This way, you can sell your products to the customer and prepare for the upcoming big sale. The best practice is to follow the abovementioned steps from researching to producing a finished product.
Another important thing you should be focusing on is the product's packaging; make sure it should reflect your style and the theme of your brand.
The product development process might seem simple, but when it comes to practical, you might encounter several hassles.
You might take a look to know designing your clothing line.
This is Mahedi Hasan, a Textile Engineer, as well as a Top Rated content writer at Upwork, Level 01 Seller at Fiverr, Level 02 Publisher at Ezoic. A passionate textile ad fashion content writer, fashion SEO expert, and fashion web designer. Having a B.Sc. in Textile Engineering from Textile Engineering College, Noakhali (TECN). Department is Apparel Engineering. Highly Experienced fashion writer for the last 3+ yrs. Established Textile Details Website website to enhance professional Fashion Blogging skills. Extensive 7 years of experience on wholesale clothing business.