For most individuals all around the world, fashion is a fascinating subject. Fashion follows a person wherever they go. There is a lot to learn from deciding what to wear for the day to walking down the street and looking at what others are wearing, passing by fashion magazine stands, following fashion trends and accounts on various social media platforms, and copying favourite style icons about fashion. Fashion, like everything else, evolves with time.
Table of Contents
In this context, we get an idea of How Fashion Industry Changed Over Time?
Fashion Industry Changed Over Time
Clothing was created to address the essential requirement for body covering, providing warmth or coolness, protection, and maintaining one's modesty in its original form, but it has evolved to more sophis~cated forms. Clothing is now utilised to express oneself aesthetically, draw attention to oneself, enhance bodily attributes, conceal insecurities, and display attractiveness. The invention of body covering by man laid the groundwork for the development of contemporary clothing. There is evidence that man's earliest clothes were made from twigs from tree branches, leaves, and even the hides and skins of hunted animals.
Clothing has also been utilized to signify man's religious views and inclinations, as well as the location he occupies, throughout history. Clothing has also been used to convey a people's political, cultural, and social ideals. Following the discovery of new raw materials in the textile industry, evolution has occurred as a result of man's desire to make products that provide him with better service in terms of garment structure and function.
Factors Impact on Fashion
Many factors have an impact on fashion. Location, era, financial capacity, personal taste, occupation, social occasion, gender, and other cultural and personal preferences all influence how clothing appears. Fashion allows you to express yourself in a variety of ways. Even in nations and eras where clothing choices are limited in terms of the amount of skin displayed, a person can sell experiments with colours, designs, and mix and match their clothes to suit their preferences and skills.
Fashion Industry Changed Over Time. Certain cultural boundaries, celebrities, trends, and what makes one stand out can all impact a person's dress choices. Students nowadays make it a point to plan out and design their college clothing before the school year begins. Most working adults who are not required to wear uniforms prefer to plan their outfits for the entire week ahead of time so that they are not concerned about what they will wear to work each morning.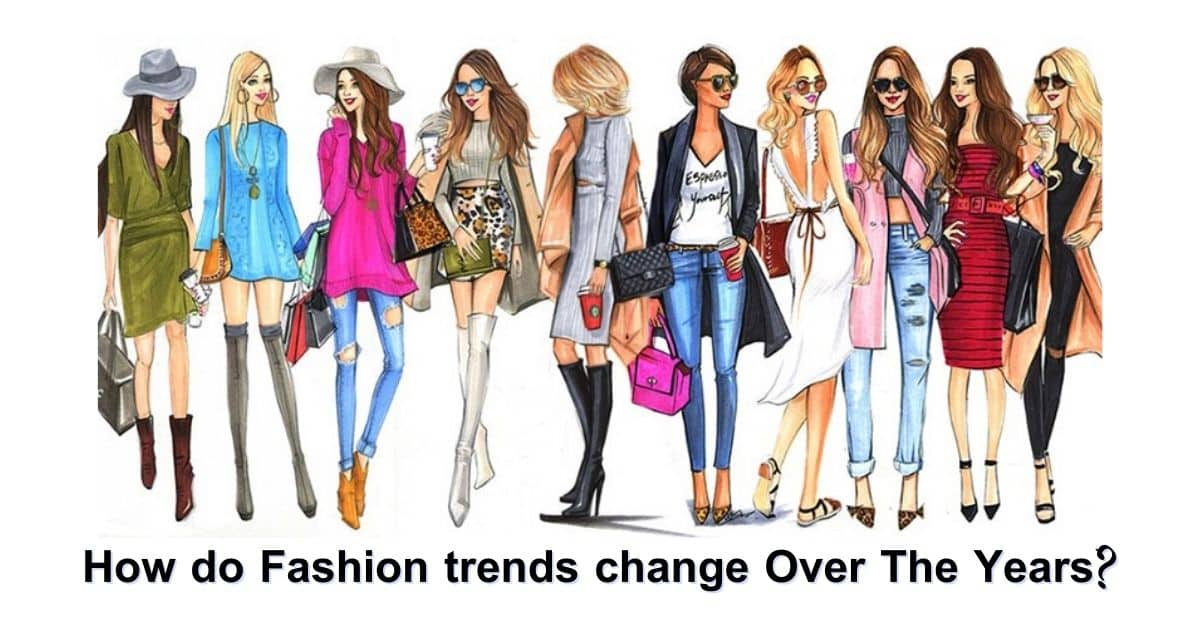 Visiting tailors and seamstresses was the norm prior to the late nineteenth century. Clothes are tailored to an individual's body proportion rather than purchased in stores. Every item of clothes a person wore was designed precisely for them. This increased the cost of clothing, but it did not have a significant impact on the environment.
Sustainable Fashion
Sustainable fashion is the most popular in today's fashion world. Mass production is no longer acceptable, and consumers are urging others to abandon their devotion to firms that refuse to help save the environment. Consumers are becoming more concerned about what they buy, and ethical fashion companies that recycle plastic or unsold garments into new clothing are becoming more popular. Fashion has progressed from a necessity to something used for aesthetic purposes. Things are bound to turn out well in this new landscape that consumers have created for the fashion industry.
Advancement of Textile Production
Textile production began with the development of technology and techniques for converting plant and animal fibres, such as flax, wool, or cotton, into fabrics. It takes a lot of labour and skill to separate these raw materials into individual strands and tie them together to make fabrics. It is a complex, time-consuming craft that necessitates expertise and dedication. This is why it is considered artistic craftwork.
As expected, the first technological advances in the textile industry are focused on the processing and production of textile fibres. Textile processing tools made of wood or bone are used to combine, braid, or cut fibres into yarns and then into fabrics for clothing production.
Because the knotting and braiding processes were time-consuming and limited, our forefathers learned to spin, allowing them to produce more yarn in less time, with better quality and greater complexity. The invention of automatic spinning machines in the textile industry resulted in unprecedented productivity and agility, allowing for increased production. Numerous technological advances in machinery have revolutionized the fashion industry.
The majority of the advancements were in the areas of fibre extraction and processing, fabric manufacturing, and sewing machines. Technological advancements such as the development of artificial fibres, and nylon, as well as new dyeing and fabric cuffing processes, have given designers more creative flexibility. This symbolizes the beginning of fashion as we know it today, as well as the age that would elevate the fashion designer to a prestigious figure with respect and social standing.
With the idea of mass production, the twentieth century ushered in a new era in fashion. Initially established with the goal of producing military uniforms in Europe, it gradually spread to the rest of the industry, speeding up industrial automa~on. Fashion became a source of trends, and the emergence of ready-to-wear items changed our connection with clothing.
Many advancements, like laser cuffing, 3D printing, artificial intelligence, and robots, were made possible by digital technologies, which allowed for the automation and digitization of many production processes, transforming fashion design.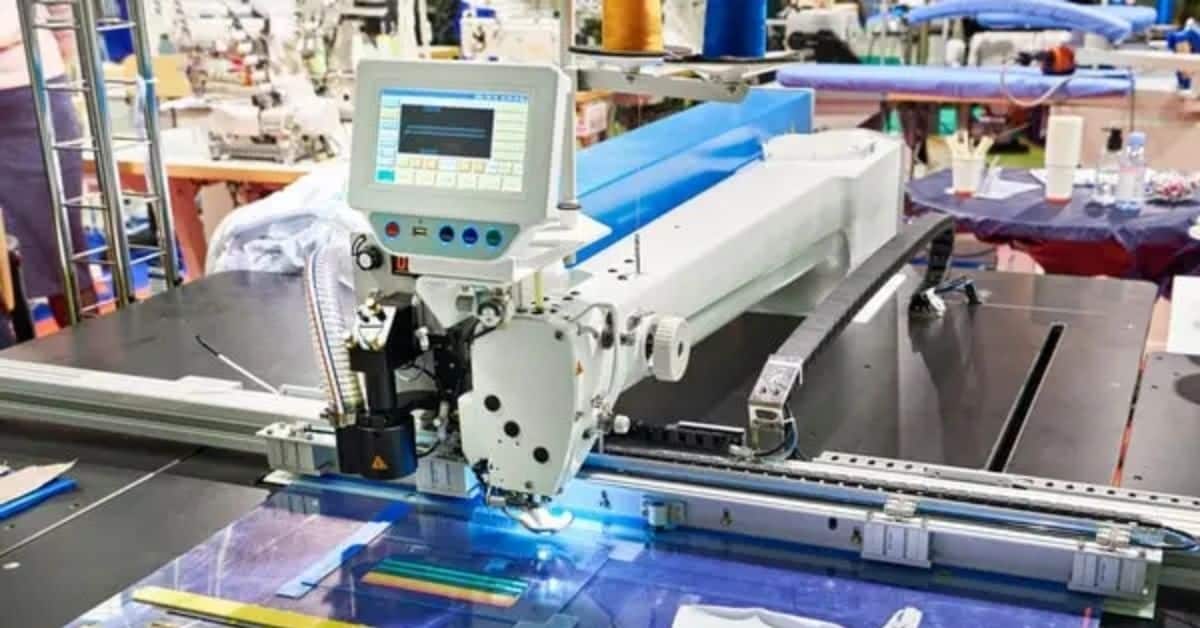 From fabric weaving decisions to size designs, from digital printing, laser cutters, and embroidery machines, all of these operations became totally automated with the introduction of Computer-Aided Design (CAD) and Computer-Aided Manufacturing (CAM).
The ease with which computer technology enables more creative use of colours, forms, and patterns, extending the product lifecycle across the supply and production chains by displaying specific pattern needs such as seams, print layouts, fabric cuts, and colours.
The growing use of 3D design and digital technology is reshaping processes ranging from product design and development to supply and production chains, as well as distribution and sales of fashion items, while also empowering marketing activities. Design and production streamlining allows organizations to operate more swiftly and precisely, decreasing manufacturing costs and shortening the produc~on cycle.
The integrated use of digital technologies is driving a dramatic shi~ in corporate culture that necessitates the constant challenge of the status quo, stimulating brands to rethink their relationship with their consumers, disrupting the supply chain and reshaping apparel manufacturing, paving the way for more sustainable fabrics and production methods.
Conclusion
Finally, the fashion industry will always be one of the best, largest, and most innovative in the world. The fact that fashion is a necessity ensures that the industry will never be considered obsolete. As a result, it will only continue to improve and revamp outdated looks in order to make it modern again.
Fashion will never go out of style, with so many people prioritizing self-expression these days. Fashion will continue to evolve and grow as long as there are people to dress and stylists who can find new ways to reinvent an old style. Fashion's evolution will always be exciting because it is an industry full of promise and limitless creativity. And the textile industry will continue to make strides in the manufacturing industry.
This is Mahedi Hasan, a Textile Engineer, as well as a Top Rated content writer at Upwork, Level 01 Seller at Fiverr, Level 02 Publisher at Ezoic. A passionate textile ad fashion content writer, fashion SEO expert, and fashion web designer. Having a B.Sc. in Textile Engineering from Textile Engineering College, Noakhali (TECN). Department is Apparel Engineering. Highly Experienced fashion writer for the last 3+ yrs. Established Textile Details Website website to enhance professional Fashion Blogging skills. Extensive 7 years of experience on wholesale clothing business.